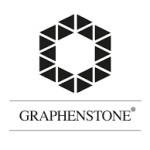 Graphenstone is the brainchild of a chemical engineer who dedicated himself to the idea of developing a natural, ecological and health conscious coating for the 21st century. Antonio León Jiménez has succeeded in his mission and is today President and CTO (Chief Technical Officer) of Graphenstone.
Graphenstone differs from other mineral paints mainly in its improvement in adhesion, washability, flexibility, durability and performance. All this thanks to the incorporation of graphene technology. You get the same properties as a plastic paint in a natural paint. Having spent years working as CTO in a successful Spanish coatings firm, Antonio began his new enterprise, IEdiSA, in 2009. This became the foundation for Graphenstone. In his role as President of Graphenstone, Antonio has committed himself tirelessly to the development and creation of the most innovative and ground breaking line of natural paints and mortars using lime from the highest quality local sources. This unique lime is created through using a 100% natural and environmentally friendly production cycle. Thus, a tradition which had almost been forgotten has been brought back onto the market.
Our contribution to the building of healthier and sustainable homes.
The next step. After generating new ecological, natural and sustainable coatings with a lime base, Antonio León took the process a step further by using the innovative measure of adding graphene to the formula. The objective behind the utilisation of graphene was to enhance the products properties by improving resistance, flexibility and conductivity while maintaining its natural qualities. 
Perseverance was key. After a year of research at the University of Seville and numerous unsuccessful attempts, the Antonio achieved his goal which was to develop a graphene polymer able to improve the material qualities with outstanding results. 
The very first range of paints and coatings with graphene technology. Graphenstone was created in November 2013. Antonio's dream came true when he created a worldwide groundbreaking eco-friendly product with exceptional qualities. Since the production of our initial range of paints and coatings, we have continued to work diligently creating ever more healthy and sustainable coatings for all manner of buildings.
At Graphenstone we are committed to the environment which is why we produce natural materials. Among our values are ecology, nature, sustainability and respect for the environment. Our products meet the principles of a circular economy. It is in our DNA to be an innovator and creator of ecological and respectful products for the people and the environment. Ultimately, we want the construction sector to serve humans and not the inverse.