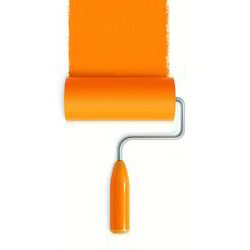 Located in Dallas/Fort Region for more than 30 years, the professional teams of Pinnacle Painting Groups have been providing coatings of adept quality to industrial and commercial businesses such as oil and gas companies, metal fabricators, cabinet makers.
Apart from connecting to commercial customers, they have formed relationships with many residential painters who provide premium coatings and equipment repair services for architectural coating applicators. Owing to many years of working, they have created a diverse customer base. Their professional team also carries the ability to design and develop custom spray booths.
Our mission is to provide eco-friendly paints specially designed to have lower levels of Volatile organic chemicals. Our non-toxic, odorless colors maintain the families health and protect them from harmful viruses like COVID-19.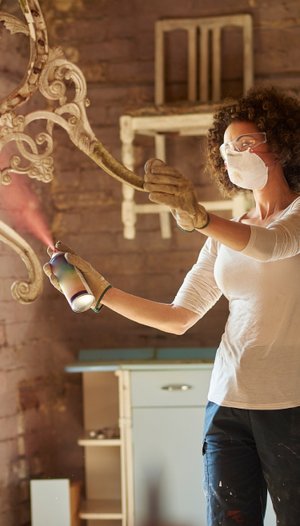 Pinnacle Paints has come a long way in the past few years
Since 1987, Pinnacle Paints and our sister company, Pinnacle Coatings Group, operate as independently owned companies. We have been supplying all types of paints, wood finishes & industrial coatings (metal and floor) to consumers, painting contractors, cabinet shops, commercial & residential builders, institutions (hospitals, colleges, and schools), and manufacturers all over the United States.
Our staff and its cumulative 200 years of professional experience in the paint industry, along with 34 years of dealing with a diverse mix of customers with demanding expectations, have allowed us to become experts in our profession and acquire advanced paint technologies from around the world. We're the only paint store in North America to have a complete line of non-toxic paints certified by Cradle to Cradle (Graphenstone) and have the widest variety of industrial paints with zero greenhouse gas emissions, making Pinnacle Paints the most "sustainable paint" organization in North America.
Awarded with ISO 9001, Pinnacle Paints draws its strength from uncompromising effect to maintain a respectable level of product quality and customer services. Untiring quality control is carried out at every stage - from product developing to production and packaging, delivery to after-sale service.
A superior product quality alone is not sufficient to put Pinnacle Paints a notch above its peers. As in any other businesses, Pinnacle Paints deals with PEOPLE, mainly its loyal customers. As such, the company has singled out customer relationship as an important area in its quest to acquire greater achievement in the future.
Paying tribute to its advanced manufacturing equipment and aggressive R&D initiatives, Pinnacle Paints is able to roll out its products in a more cost-effective way compared to its rivals.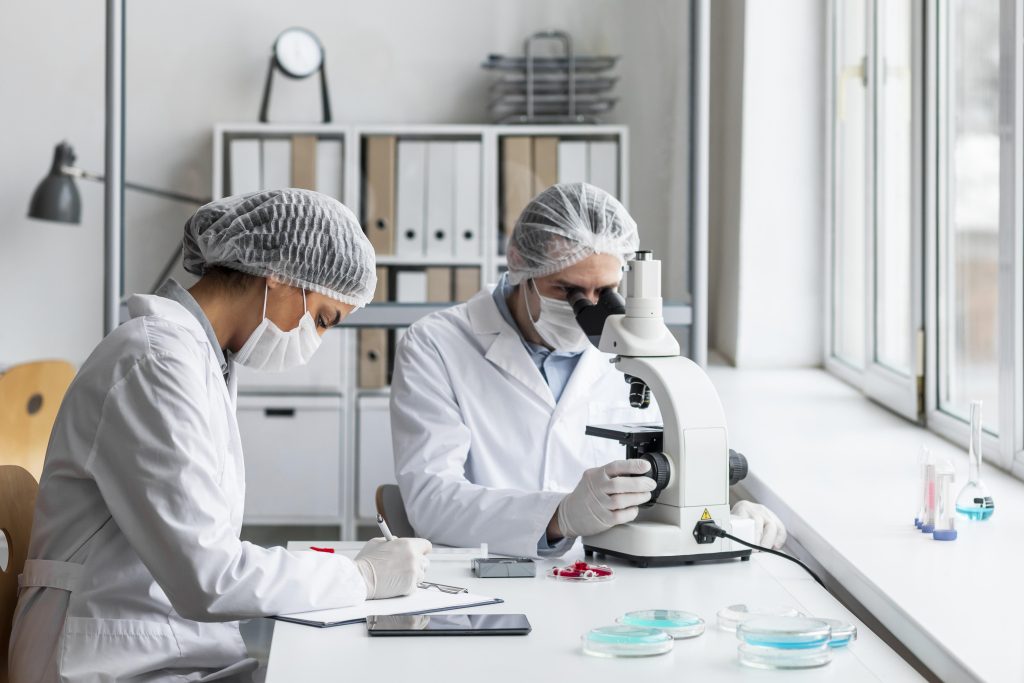 We provide exceptional eco-friendly paints specially designed to have lower levels of Volatile organic chemicals. Our non-toxic, odorless colors maintain the family's health and wellness while providing wonderful colors and finish to last the test of time.

Our team of professional experts provides quality service and full-time support. Whether it's color matching, technical questions, repairing spray equipment, or a job site visit, you can count on us to be there to help.
We offer a wide range of colors that can freshen up your home decor. Select from our extensive selection and refresh your mood every time you step into your home.

Most of the paints are made up of harmful chemicals and could ultimately harm human health. Pinnacle Paints provides paints that ensure the protection and well-being of our communities.

Anti-Microbrial Protection
We offer paint with Antimicrobial properties. It may prevent the development of bacteria, fungi, viruses, like Covid-19 and protozoa. It is not ordinary paint; it is a bucket of color, extremely durable and works to keep you healthy.